About us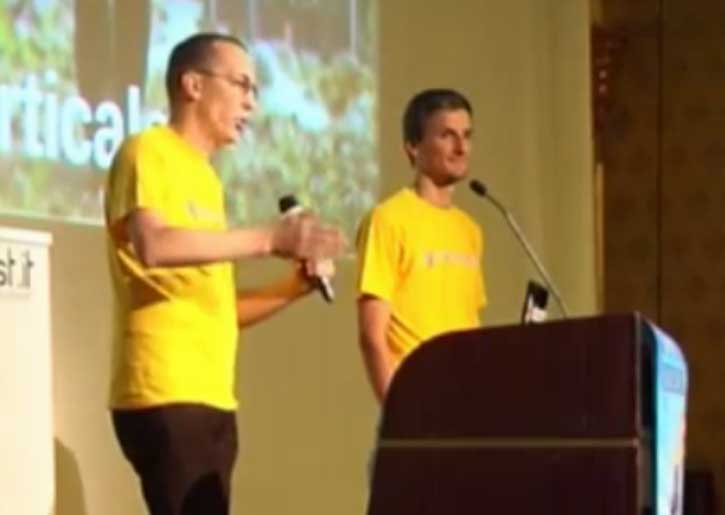 FasterJoomla was born in 2012 as High Performance Joomla, when we decided to share our experience in improving the speed of Joomla Article Manager through a mix of configuration and dedicated extensions.
Soon after we were hired to optimize several medium-sized portals, and we found this to be an extremely challenging market: sometimes however the activities were dull and repetitive, and prone to maintenance costs. So why should customers pay us, if the results where only temporary? This is where the extensions Too Many Files and Little Helper were created; they are - to this day - our most beloved extensions.
The team
Riccardo and Davide have worked together since 2005 and their strength comes from the strong common experience and their individual specialties. The enterprise approach to quality and services, and the constant search for improvements, made building software to improve sites a most natural choice.
Like us?
We like you too :-)
Besides hitting the Contact us button or opening a ticket, you may reach us on GitHub, twitter.
If you really like our work, and you feel like you want to do something nice for us, these are some of the ways you may help us:
invite us for a beer or a dinner: we love to meet in person
post about our products in your blog (do let us know!)
leave a review on the JED (LittleHelper, TooManyFiles), click Reviews -> Write a review
publish a banner:
Grey Banner

code:
<a target="_blank" title="Start optimizing your site today" href="https://fasterjoomla.com">
<img src="https://www.fasterjoomla.com/images/fasterjoomla/fasterjoomla-logo-gray-300.png" alt="Optimize Joomla for free" /></a>
White Banner

code:
<a target="_blank" title="Start optimizing your site today" href="https://www.fasterjoomla.com">
<img src="/https://www.fasterjoomla.com/images/fasterjoomla/fasterjoomla-logo-white-300.png" alt="Optimize Joomla for free" /></a>